This pleasant land of beer and chocolate, nestled between France and the Netherlands, has spent most of its history bandied about by the greater forces of Europe. It's been conquered by Caesar, Charlemagne, and various dukes, proportioned to bishoprics, incorporated into the Holy Roman Empire, united with Spain, passed to Austria, annexed by France, and given to the Netherlands. Then, in 1830, the people of Belgium revolted to claim their independence.
The not-always-easy mixture of Flemish, French, and German languages and cultures has otherwise given a great vitality to this country that's only about the size of Maryland. Brussels, the bustling capital city of both Belgium and the European Union, extends from the beautiful Grand Palace square at its center and encompasses wonderful museums of ancient and modern art. The historic port city of Antwerp on the Scheldt River is the birthplace of Pieter Paul Rubens and the famous home of the diamond industry.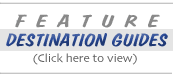 Bruges, the Venice of the north with its picturesque canals, has great art museums and is a living artifact of the 13th century. Ghent's remarkable guild houses give us a sense of the medieval period when only Paris was larger. To the south the Ardennes forest enfolds attractive valleys and green hills that belie the horrors of the Battle of the Bulge that was waged there in WWII.
Watch the history of painting unfold in Belgium's museums, where Jan van Eyk, Hans Memling, Pieter Brueghel, and Rubens span the centuries. Enjoy the fine architecture of the Art Nouveau in the buildings of Henri van de Velde and Victor Horta. Relax and select from the over 350 beers brewed here or taste the deep flavor of Belgium chocolate.