Belize is a unique travel destination that combines the best of two often different worlds - Central America and the Caribbean. Belize shares its longest land border with Guatemala to the west and south. The Yucatan of Mexico supplies the border in the north, and the entire eastern coast faces the Caribbean and the longest coral reef in the Western Hemisphere.
Although Columbus sailed by in 1502, the first European settlers didn't arrive until some British sailors were shipwrecked in 1638. Spanish pirates, more British settlements, and in 1840 the Colony of British Honduras. A dodge of the Monroe Doctrine during the American Civil War let Britain declare a crown colony in 1862. In 1981, Belize became an indepedent country and a member of the Commonwealth.
Inland, Belize has dense jungle and dirt roads typical of Central America. Most of the people speak Spanish, and jaguar reserves, baboon sanctuaries, lush waterfalls, rain forest medicine trails, and several excellent Mayan ruins attest to its legitimacy as a Central American nation.
The coast and islands of Belize move to the rhythms of the Caribbean. Reggae festivals, thatched beach resorts, scuba diving, sailing, windsurfing, and bone fishing demonstrate Belize's cultural connections to the islands farther east. English, the language of the colonial father and of North American trade partners, is strongest here and is the country's official tongue.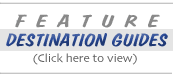 The visitor industry supplies almost 25% of Belize's GDP and is growing. Ecotourism and adventure travel have developed interesting packages. Naturalists, botanists, and natural medicine specialists lead jungle tours from ecolodges deep in the rain forests. River kayaking, whitewater rafting, underground river rafting, mountain biking, and caving appeal to adventure tourists from all over the world.
The clear waters between the coast and the reefs are dotted with cayes that share the water adventure market with Belize City, Placencia, and other coastal cities. Ambergris Caye and the even-more-laid-back Caye Caulker are the major providers of lodging and access to some of the best scuba diving, snorkeling, and fishing in the world. Windsurfing, sea kayaking, and sailing charters complete the package.
Many visitors to Belize spend all of their time among the remarkable Mayan ruins at Altun Ha, Lamanai, and Xunantunich. Much of the ancient sites are still under excavation and restoration, and visitors frequently encounter archeologists at work.
Belize has a stable government, a long history of affable tourism, a happy mix of cultures, and a relaxing attitude that make it one of the most desirable vacation destinations in the Americas.