Once it could be said that the sun never set upon the British Empire. Those days have long past, but it is to England, the country, and English, the language, that much of today's freedom and commerce owe their origins, and the sun will never set on the influence of England.
The island lands were invaded in ancient times by Celts, Romans, and then the Angles, Saxons, and Jutes that brought the roots of the language. They suffered Vikings and Danes and in 1066 came William the Conqueror from Normandy and a love-hate antagonism with France that some say still abides.
Despite civil wars, industrial revolutions, world dominion, colonial rebellions, and two World Wars, no one has been allowed in since, and the pride of the people of England is what truly abides.
After conquests, plagues, and fires London remains the capital of England and the Commonwealth and is truly one of the world's greatest cities. Soaked in history and glistening with the new, London is noted for joining the traditional with the avant-garde.
From the reconstructed Globe Theatre of Shakespeare to the Millennium Dome, you'll find in London a love of the past and a fascination with the future that provide the dynamics of all great metropolises.
London's where you can tour the House of Wax, follow Jack the Ripper's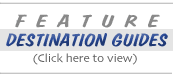 murderous spree, or visit the British Museum and the National Gallery. You can stop for fish and chips or leisurely dine on any cuisine in the world at the under-rated restaurants of the sprawling city.
England is the Queen, Wimbledon, Ascot, the Grand Nationals, and the Underground tube. King Arthur, William the Conqueror, Robin Hood, Henry the VIII, Elizabeth I, Shakespeare, Milton, Byron, Shelley, Keats, Austen, Dickens, Darwin, Churchill, the Beatles, and Princess Diana. The names of England have become the names of the world.
England is the mystery of Stonehenge, the 5-thousand-year-old collection of 50-ton stones on the Salisbury plain that uncannily aligns with the stars. It's the vastness of York Minister, the largest cathedral in Europe with the most beautiful gardens in England. It's the drama and beauty of Canterbury Cathedral, the breathtaking walks in the Lake District, the escarpments of the Cotswolds, and the White Cliffs of Dover.
God may not be an Englishman, as Shaw's "ordinary Britisher" thought, but in many ways someone seems to be watching over the English and England.