Picturesque Budapest, with broad boulevards, attractive architecture, museums, green parks, and thriving stores and cafes is the capital and the starting point for most visitors to Hungary. Transportation around Budapest, actually two cities combined across the Danube, couldn't be easier or more fun - trams, metro, funicular, chair lifts, cogwheel railway, boats on the Danube, and even a children's railway!
Day trips from Budapest take in the open air folk museum in Szentendre, the castle-top view of the Danube Bend in Visegrad, the immense cathedral and the Christian Museum of Esztergom, and the restoration of Grassalkovich Palace, the largest in Hungary.
Beyond the charm and culture of the Danube, tourists can visit the resorts on the shores of Lake Balaton, hike in the Mitra Hills, go horseback riding or bird watching in the Hortobagy National Park, or settle down with a glass of wine among the Baroque buildings of Eger.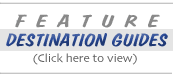 The complicated history of Hungary, which includes its role as a bridge between Christian Europe and the Muslim Middle East, surfaces in its food. A "simple" description of Hungarian cuisine is French culinary technique reaching Hungary via Austria and mixing with ancient Hungarian peasant dishes, many of which originated in Asia. Goulash is only the beginning.
Rich in European art, architecture, theatre, dance, and music (don't forget Liszt!) and peppered with influences from the East, Hungary is the perfect place to expand your travel horizons.