It won't surprise visitors to Iceland that the only English word from Icelandic is "geyser." Over 200 volcanoes and countless hot springs percolate up through the tundra of this North Atlantic island country that is situated on the mid-Atlantic ridge just below the Arctic Circle between Scandinavia and Greenland. Over 10,000 waterfalls, including the most powerful in Europe, sparkle in the midnight sun in summer, when most visitors arrive. Winters are not extreme, thanks to the Gulf Stream effect, and the weather is comparable to New England in the U. S.
The energetic Icelanders, who enjoy the second longest lifespan of any country in the world, are lovers of the outdoors, and no opportunity for action is missed. Something of interest always seems to be going on in Iceland.
The list of activities is lengthy. The 11% of the land permanently covered by glaciers permits hiking, snowmobiling, and super jeep excursions year around. The largest glacier, Vatnajokull, covers over 3,000 square miles. Downhill and cross-country skiing are big in the winter months. Horseback riding and general trekking continue during the dark winter months, when the sun can show itself for only 4-5 hours each day. With geothermal heating, swimming, both indoors and outdoors, is very popular any month.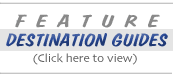 In summer, adventure and nature activities add to the list. In the land of the midnight sun, river rafting, kayaking, cycling, sport fishing, whale watching, bird watching, sea angling, and golf come into play. Midnight golf tournaments, overnight journeys, and late running festivals are typical fare during the long days of summer. In August, the Reykjavik Marathon attracts runners from around the world.
Iceland has the highest literacy rate in the world, a literary tradition that includes the world's greatest sagas, and a society that produces new books, chess champions, and cultural events way beyond per capita rates elsewhere. The most renowned event is the Reykjavik Arts Festival, which showcases international and Icelandic talent in six major categories: classical music, jazz, vocalists, world music and pop, visual arts, and theatre and dance. Throughout the winter season the Icelandic Symphony Orchestra and Icelandic Opera present a variety of world quality performances.