The Netherlands, a flat country more than half of which is below sea level, is the most populous country in Europe, but you'd never think that. The stereotype of the orderly Dutch expresses itself in well-kept flowerbeds, clean lines of design, and neat street corners that deflect the sense of crowdedness.
Holland has some of the most liberal social policies in Europe - legal prostitution, marijuana shops, euthanasia, and same-sex marriages. But they also have very strict gun laws, polite citizens, heavy taxes, the UN War Crimes Tribunal for Yugoslavia, wooden shoes, the largest harbor in the world, and more bicycles than humans.
If you're a people watcher, you'll find no more interesting place in Europe than the streets and tree-lined canals of Amsterdam. The compact city affords easy strolls amid the medieval buildings and 17th century architecture of the center, and you'll encounter the most unusual denizens and drifters of Europe.
Only mentioning Rotterdam, the Hague, Utrecht, Haarlem, Maastricht, Leiden, and Delft is unfair, and your visit will be incomplete, if you don't investigate these famous cities and towns.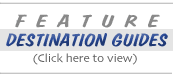 If you're a museum goer, you've reached nirvana in Amsterdam's Museumplein, a huge square bounded by the Rijksmuseum, with the largest collection of art in the country and plenty of Rembrandt's work, the Van Gogh Museum, with 700 of his paintings and drawings, and the Stedelijk Museum of Modern Art.
If you're more active, you can rent a bicycle and roll across the level terrain on over 40,000 kilometers of dedicated bike paths that form their own country-wide web. But don't be surprised if you find yourself sharing the way with in-line skaters toning their muscles for the winter ice-skating sprints and marathons.
If you're expecting tulips, windmills, dykes, and cheese, you won't be disappointed either. The countryside and coast are magnificent. The largest garden in the world, and a symbol for the nation as a whole, is the Keukenhof, south of Haarlem, where for eight weeks everything blooms in perfect coordination.