In 1543, the Polish astronomer Nicolaus Copernicus demonstrated that the earth rotated around the sun, and not the other way around. In like manner, Poles today can point out that in many respects Eastern Europe now revolves around Poland. A growing economy, stable political structure, rich cultural heritage, beautiful countryside, and a rapidly developing visitor industry have made Poland one of the best rediscovered travel destinations of recent years.
Though it was totally demolished in WWII, rebuilt Warsaw is the center of Poland's public and political world. The Old Town has been reconstructed, brick by brick, from the rubble and has recaptured much of the charm. The Historical Museum of Warsaw on the remade Old Town Square does a great show and tell about the resurrection.
By whatever quirk of historical accident, Krakow, the ancient royal capital in the south of Poland, came through WWII relatively untouched. Its old buildings, dozens of churches, and many museums have made Krakow famous for atmosphere and character. Nearby, you'll find the mind-stopping infamy of Aushwitz and Birkenau, the largest of the Nazi concentration camps from the Second World War.
Poland has many small towns and villages that exude its long and complex history. Citizens of Lublin will explain to you that they have the oldest and most sure claim to being the center of union activity, and they have proof. A stop in Zamosc will convince you that this Italianate marvel really is the "Padua of the East."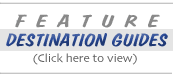 Pick up the story of the Teutonic Knights at Malbork Castle, their huge 13th century stronghold. Torun, the birthplace of Copernicus, successfully overturned the Knights in the 15th century, and they're still celebrating - crossbows and all! Each little place has a story to tell, and each city, volumes.
Hiking is the most popular and recommended form of exercise in Poland. You'll have several options: quiet forest treks around the Great Masurian Lakes, beachcombing jaunts along the Baltic, or breath-holding mountain paths in the Carpathians and Sudetens. In the winter you can ski the Carpathians at Zakopane or Szczyrk.
Mamry and Sniardwy are the largest of the Masurian lakes. Each spring and summer, thousands visit the lake-river-canal complex for sailing, canoeing, kayaking, cycling, hiking, and camping. Action is centered around Mikolajki, Gizycho, and Ruciane-Nida. The flat to rolling central plateau and the northern coast are great for cycling enthusiasts, as well.
Whether sipping coffee in a streetside café in Krakow, paddling through a Masurian canal, or sunning on a Baltic beach, you'll enjoy the place and the people of modern Poland.