Sweden's international reputation is built around liberal social policies and political neutrality. Its castles, battlements, and museums are world class and expertly run, but the draw for visitors to this central Scandinavian country is ultimately the glacier-carved, pine-forested land and lakes to which by law all people have equal access. And the new bridge and tunnel connection between Malmo and Copenhagen has made access to Sweden little more than a short drive from Europe.
The main cities of the coasts - Stockholm to the east, Goteborg to the west, and Malmo, to the southwest - house 1.5 million of the almost 9 million Swedes. Most of the rest live in the lake-spotted, limestone flatland of the southern quarter of the tear-shaped country. They have one of the highest life expectancies on earth, paid paternity and maternity leave, a ceiling on health care costs, ombudsmen to monitor abuse of authority, and tremendously high taxes.
Stockholm, the capital, is a medieval city protected by an archipelago of 24,000 islands. The small, cobbled streets of its 13th century heart, Gamla Stan, offer quaint hotels, small restaurants, and busy little shops. On a nearby island the Vasamuseet houses a 17th century warship raised almost perfectly intact from its first-voyage capsizing and is one of the world's best maritime exhibits.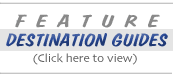 Goteburg, on the opposite shore, features Liseberg, Europe's best amusement park, and great archeological, historical, art, and marine museums. The walled city of Visby, on the island of Gotland, off the east coast, is a well-preserved medieval port and castle and a summer playground for many Swedes.
The land and the climate, though, are the soul of Sweden. Above the Arctic Circle the village of Jokkmokk will show you the traditional Sami culture of Lappland that integrates man with the harsh north. Or you can stay in the world famous Ice Hotel in Jukkasjavi, where everything is made of ice from the Torne River.
Skate clear, fresh lakes and rivers, ski cross-country on scenic trails or downhill at full-service resorts, and recover in a sauna - Sweden is the place to be for activities through the long winter. In summer, orienteering, cycling, tennis, golf, climbing, trekking, canoeing and kayaking, and even swimming and scuba diving are added to the list of sports Swedes and tourists actively pursue. Always, though, in any season, Sweden yields an openness and a freshness that nowhere else can match.